Michael Plecker, REALTOR®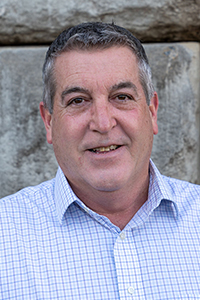 Michael comes to us as a native of the Shenandoah Valley in Virginia. His hometown, Crimora, VA, is nestled at the foot of the Blue Ridge Mountains and bordered by the Shenandoah National Park. Looking back, Michael says that "there couldn't have been a better place in the world to grow up."
After high school and graduating college in 1985, Michael spent two years as a catcher in the New York Mets organization. Realizing that his dreams of actually making it to the Major Leagues was seaming less likely, Michael decided to locate to Northern Virginia in 1988 and began searching for the career that would best suit his abilities. In 1994 Michael found what he was looking for in the new home construction industry.
Although Michael grew up working along side his father which he refers to as "an old school carpenter," Michael decided to enter the new home sales training program with one of the nation's largest builders in McLean VA. The training was extensive in sales, finance and construction methods. Three builders and twelve years later, Michael has been directly involved in the sale of 302 homes. The experience gained by working with the new home buyers through the purchase and construction phase is what led Michael to his next logical decision; becoming a licensed Realtor in Virginia. He now can use his experience to work with both buyers and sellers using his passion for helping others as his motivation each day.
Away from work, Michael's favorite time spent is that with his family on a camping trip somewhere in one of Virginia's beautiful State Parks. His wife Tabitha and daughters Madison and Mallory shares his enthusiasm for spending time in the great outdoors hiking, biking or just relaxing. If you are looking for an agent that understands your needs, give Michael a call and find out why he is the right choice for you.
Specialties: Relocation/Residential
Stay in the loop. Get The YES Realty Partners Newsletter!