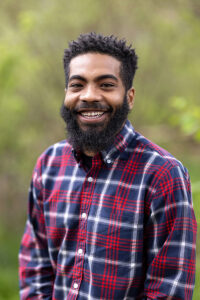 Where I'm from: I'm from Richmond and have been in Charlottesville since 2012.
What I like to do in my spare time: Spending time with family and friends. I love playing and watching sports. I also create music in my spare time.
Favorite place: Gatlinburg, TN
One word that describes you: Energetic
Favorite part of your job: Building relationships with clients and working with them to make dreams come true.
Favorite food: Cheeseburger Sub
Favorite quote or saying: "In recognizing the humanity of our fellow beings, we pay ourselves the highest tribute." — Thurgood Marshall