Gavin Sherwood, Associate Broker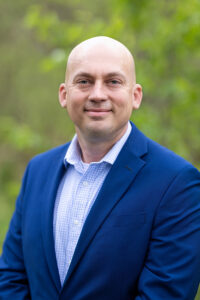 Central Virginia REALTOR® Gavin Sherwood knows these areas because he works, lives, and plays there!
Gavin moved to central Virginia from Austin, TX during the early 2000's and has fallen in love with this area! He formerly worked as a contractor to the federal government before beginning his real estate career. His business is focused on helping you search for the perfect place to either call home or invest in because he understands that each person's dream is different. It does not matter whether this takes one week or 10 years because it is your decision about when and what to buy or sell.
He is here to advise you about the market and the best manner by which to accomplish your goals. The process of buying and selling real estate is all about you and it is certainly important to make sure you understand this. Gavin wants only to help you and will do everything he can to see that through until the end.
Gavin volunteers year-round and also serves as a Board Member with Wintergreen Adaptive Sports (WAS). During the winter months, his main role is providing ski instruction while being an active member of Professional Ski Instructors of America (PSIA). He has a great love of the mountain!
Gavin also serves as a Board Member with The Heiser Foundation (THF), an organization dedicated to fighting global terrorism. THF was founded by Gavin's godparents, Fran and Gary Heiser, in honor of their son, Michael.
Gavin also enjoys the art of woodworking and is a long time student of a local master woodworker.
Contact Central Virginia REALTOR® Gavin Sherwood today! He will do everything he can to help you find your path home!
Stay in the loop. Get The YES Realty Partners Newsletter!