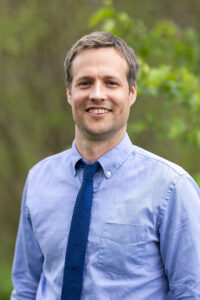 Ryan was born and raised just south of Charlottesville in Lynchburg, VA. After traveling outside of the U.S. and living in Washington, DC for five years, Ryan knew he wanted to move back to Central Virginia.
Ryan previously worked in Real Estate in Washington, DC before starting and operating a small mushroom farm in Earlysville, VA for several years. Specializing in first time home buyers and sellers who prefer a personal touch, Ryan is happy to make selling or purchasing homes in Charlottesville, Earlysville, Crozet, Hollymead, Forest Lakes and Albemarle County an easy and enjoyable experience.
In his free time, Ryan enjoys hikes and dunks in the river with his family more than anything else. When he can, he also spends time practicing guitar, playing music with friends, and attending live music events. Honesty and effort are the foundation of his business, and he doesn't take any opportunity for granted.
ABR Designation
Favorite Place – Edinburgh, Scotland
Favorite Food- Thai green curry
Favorite Band – Phish